Take the first step toward reaching your Financial Goals
---
Get the information that can help you live a confident retirement.
Attend an Event
Our events focus on common financial concerns that individuals and families face in retirement, things like how to prepare for unexpected medical expenses and ways to create income to help support your desired lifestyle.
Attend one of our events to learn how addressing these concerns can help you feel more confident about the days ahead:
Check back later for upcoming events.
Check back later for upcoming events.
Check back later for upcoming events.
At Preservation Specialists, LLC, we love to see our clients enjoying themselves!  Throughout the year, we offer various opportunities for our Preservation Specialists family to have some fun. We like to think our events help us say, "Thanks for being our clients!" better than a card would!
Spring Event - Every April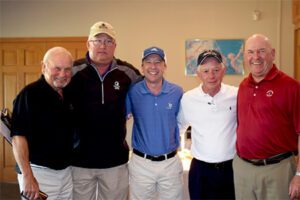 Every spring, when the weather is just right, we love getting outside with our PS family. In the past, we've held gardening clinics and golf outings and have had a blast. Watch and see what we'll do this spring!
Oktoberfest Beer Tasting - Every "Oktober"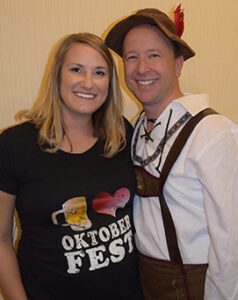 Beer, sausage, sauerkraut and pretzels: what could go wrong? This will be one of the few times you will see Pat out of his usual dress shirt and tie … AND IN TRADITIONAL GERMAN LEDERHOSEN!
This event is very similar to our wine tasting but caters more to our beer fans. Typically, we have German music playing in the background; some finger foods; and a speaker who shares history, tips and fun facts about the beers and our local craft brewery scene.
Annual Client Appreciation Gala - Every November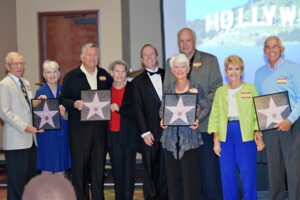 Our annual client appreciation gala is our big THANK YOU to our clients, for not only trusting us with their finances and retirement but for allowing all of us here at Preservation Specialists to really LOVE what we do on a daily basis.
Every year, we choose a client of the year and a winner of our "Where in the World are Pat's Clients?" travel entry of the year. We look forward to this event throughout the entire year and try to make every detail as perfect as our clients. We never talk business at our client events, and the gala is no exception! We have hors d'oeuvres, live music, a photographer, three-course dinners and even a raffle with some amazing prizes!
Rather meet One-on-one?
Schedule a meeting with one of our team to create your financial strategy today.