Meet the professionals who can help you Pursue Your Goals
---
We help individuals and families work toward achieving their ideal retirements.
Meet The Team
The team behind Preservation Specialists, LLC is made up of qualified financial professionals who are passionate about helping individuals and families achieve their ideal retirements.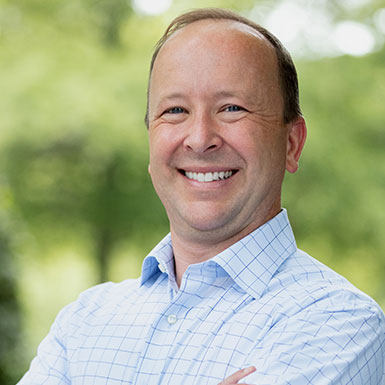 Patrick Strubbe, ChFC, CLU, RFCFounder and Owner
For over 20 years, Pat has taught retirees and pre-retirees how to preserve their assets and increase their income.
His own family's struggles influenced Pat to enter financial services. Pat vividly remembers being in high school when his grandfather needed nursing care. His mom had to handle the bills and coordinate payments while his grandfather had to depend on someone else to take care of him, both physically and financially. The situation wore down his entire family. Today, Pat hopes to help others avoid the problems his family faced by showing them how to be proactive with their money.
Pat is a recurring guest on the WIS-TV (NBC) news with anchor Dawndy Mercer Plank. He was the financial columnist for the Lexington Chronicle for many years and has been featured in USA Today, Columbia Business Monthly, Investor's Business Daily and other national publications, as well as on numerous radio shows around the country for his knowledge in the field of financial planning. Pat is a Chartered Financial Consultant (ChFC®), Chartered Life Underwriter (CLU®) and Registered Financial Consultant (RFC®).
You can listen to Pat host the radio show "Save Your Retirement®" on WVOC-AM. He is also the author of the book "Save Your Retirement from Mass Destruction by the 7 Retirement Villains!"
Pat lives in Columbia, South Carolina, with his beautiful wife, Janelle. He is the proud father of four children: Carter, Ava, Gabriella and Isla. Pat enjoys watching NBA basketball games with his friends and family. He loves to see his favorite team, the L.A. Lakers, whenever he can. An active member of Hope Lutheran Church in Irmo, Pat has served as an elder of finances since 2003.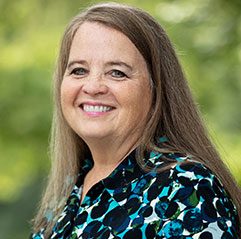 Linda YoungSenior Financial Advisor
Linda YoungSenior Financial Advisor
Linda takes the lead on clients' investments, continually reviewing a range of investment offerings for them. One of her talents is also explaining complicated financial concepts in "plain English" for those who may want to better understand their accounts.
As part of that passion for helping clients understand more about their financial picture, Linda recently launched Finding Financial Freedom. This is a seminar series she designed specifically for women and is given periodically throughout the Midlands.
Since joining PS in 2013 from the banking industry, Linda has continued to enjoy helping people achieve their financial and retirement goals. She holds licenses on the securities side (Series 7, 63 and 66) and through the state of South Carolina for insurance lines.
Before moving to South Carolina in 2003, Linda traveled extensively and worked and lived in many different states and several countries. (Bermuda was one of her personal favorites!) She graduated from the University of Vermont, with a BS in law and policy administration. Her wide range of professional experiences includes successful business management and education administration.
Linda has one son in Minnesota and often travels to the north to visit some of her family (and her favorite NFL team) in Wisconsin. She serves on the finance committee for her church. She is also often checking the winds, to see if there is enough wind to take her Sunfish out sailing on Lake Murray!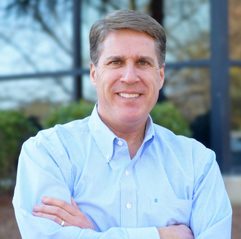 John FarleyFinancial Advisor
John FarleyFinancial Advisor
You may know John Farley as your weatherman, but you may not know that he has been involved in the finance world for many years.
After growing up in Massachusetts, John earned an undergraduate degree from the University of Massachusetts in business administration with a concentration in finance. He then ran a hedge fund for six years, where he and his team developed and implemented statistical models used in trading commodities.
John also earned a Master of Science degree in meteorology from San Jose State University. While in graduate school, John worked with a team to create mathematical models that forecast fog at San Francisco International Airport. The team was awarded the Excellence in Aviation Award from the FAA in 2002. John is happy to report that the FAA still uses these models.
John is also an Emmy Award-winning meteorologist and Certified Meteorologist with the American Meteorological Society and believes there are a lot of similarities between meteorology and investing.
"Sometimes weather forecasters can get carried away with 'wish-casting' a major snowstorm or some other significant weather event," he explained. "No one wins them all, but it's usually prudent to stay grounded and have a process for how you approach weather." John was thrilled to find that the Preservation Specialists team has very similar beliefs when it comes to their clients' finances.
John and his wife, Maura, have been happily married for over 27 years. They moved to Lexington in 2010 after living in California for many years. They have three children: Grace, Rosemary and Jack.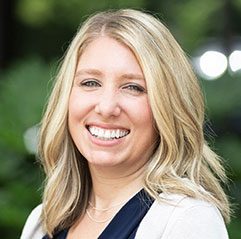 Rachel Pedde
Financial Advisor
Rachel PeddeFinancial Advisor
A transplant from the Midwest, Rachel works with our advisory team to help clients carry out their financial plan, with great service every step of the way. She definitely does not miss the snow or freezing temperatures of her childhood!
Rachel has passed the Series 6, 63 and 7 securities exams and holds life and health insurance licenses in South Carolina. Thinking that someday she'd like to work for a large advertising firm, Rachel earned a Bachelor of Business Administration in journalism/mass communication from the University of Wisconsin-Milwaukee. However, different jobs and connections led her to the world of financial service, where Rachel found her passion.
Outside of work, Rachel and her husband, Andrew, love the chaotic life they share with their son, Parker, and daughter, Payton. Rachel is open to any tips you can share on harnessing a child's energy — or activities to help get rid of it!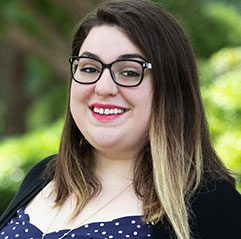 Karina Acosta
Communication and Design Director

Karina AcostaDirector of Communication & Design
Karina joined the team in 2014 and has done everything from reception to client service. Today, she's happily settled into marketing and event planning, which fits well with her extensive artistic background. She manages our firm's social media accounts, designs the monthly newsletter, plans all client appreciation events, and contacts clients with important investment news.
Karina and her husband, Jorge, love living in Columbia with their two dogs, Zelda and Rocky. In their spare time, they foster puppies and older dogs.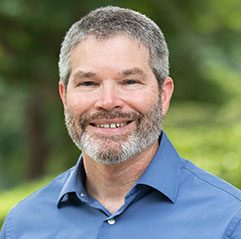 John Barlow
Office Manager

John BarlowOffice Manager
Before joining the team at Preservation Specialists, John spent 27 years in the paper and wood products industry as a forester. Today, he's responsible for the day-to-day operations of our office.
John met and married his wife, Fay, when they both lived in Pensacola, Florida. They have two sons, Kyler and Jonah, along with daughter-in-law Katie and granddaughters Michaela and Emilie.
In their free time, the Barlows enjoy woodworking. Fay likes painting and building wall decorations while John enjoys building tables and coffee bars. They would love to turn this passion into a full-time business when they retire.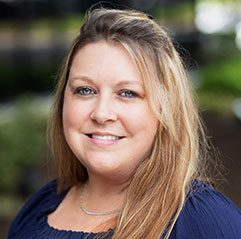 Tonya Coleman
Client Service Specialist

Tonya ColemanClient Service Representative
Tonya joined our team in 2018 and is responsible for new accounts and transfers. She has more than 10 years of experience in the financial industry, with a strong passion for serving others.
Tonya has three kids, Dustin, Tristen and Jayce. She loves fun in the sun, boat riding and spending time with her three precious grandchildren, James, Aubree and Weston.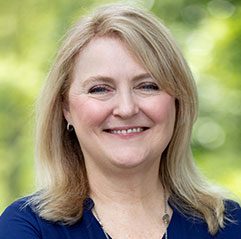 Margo SimmonsFront Office Coordinator
frontoffice@scpreservation.com
Margo SimmonsDirector of First Impressions
A member of our team since 2018, Margo is our resident "Brit" with a heart for helping people. She has a diverse background, including experience in children's ministry, retail buying and web development.
A joyful multitasker, Margo enjoys the daily rhythm of engaging with our clients and meeting their needs.
When she's not working, you can find Margo spending time with her husband and two children, traveling to the Blue Ridge Mountains, reading and running.
Ready to Take The Next Step?
For more information about any of the products and services we offer, schedule a meeting today or register to attend a seminar. Schedule a Meeting register for a seminar