We Want What's Right for You, So…Think on It
---
We designed our custom planning process to provide a framework for making informed decisions about working together. Just as important, you will finish this process with a firm understanding of where you stand in the six areas we believe are key for retirement success.
If you are potentially a good fit for our firm, there is no cost or obligation for you to Think On It. This process was created to help you know exactly how we can help before you pay us any fees or trust us to guide you to the retirement you've long envisioned.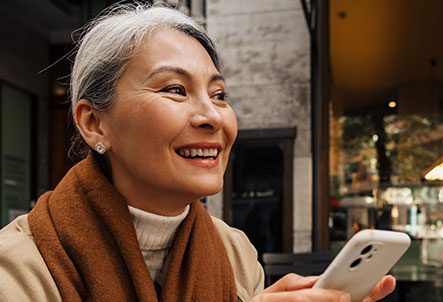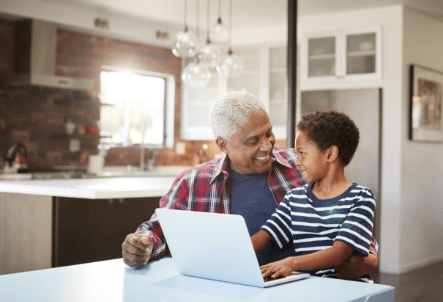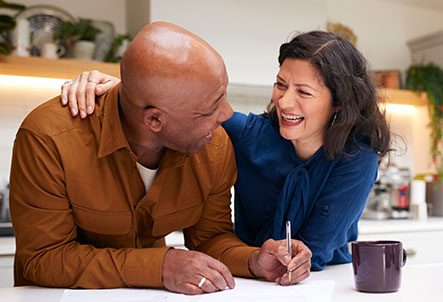 Step 1 - Schedule a Meeting
By connecting with our front office coordinator, we can ensure that your specific needs align with our expertise. Just as you wouldn't visit an optometrist if you need heart surgery, it's essential to find the right match.
If we aren't a good fit for each other, we will gladly try to recommend resources that might be of help to you. Step 2 - First Meeting
The goal of this meeting is to truly get to know you — to understand your goals, concerns and unique financial circumstances.
Our analysis will be guided by the answers you provide as well as the information contained in the documents we ask you to bring. We will deliver our analysis in plain English, addressing each of the five key areas of retirement planning. Step 3 - Our Analysis
This is where your strategy truly becomes "custom-built." Applying our considerable knowledge and decades of experience and training, we will help you answer:
Can I afford to retire?
Could I potentially reduce taxes — now or later?
Is my portfolio missing anything?
Do I have adequate health care and legacy plans in place?
Can I mitigate or eliminate any retirement risks? Step 4 - Second Meeting
This is where you see where you stand. In this meeting, we will clearly outline steps to help you reach your financial goals, addressing the five key areas from our initial discussion.
In addition to our recommendations, you also will see, in concrete figures, potential improvements to your strategy. At the end, we will ask if you'd like to begin working with our firm or if you need some time to Think On It. Step 5 - Think On It
We know how important decisions about your finances and future are. We've been in this business for nearly 25 years and would never pressure you to make a rushed decision. We want you to take whatever time you need and consider these questions:
Do I like/trust/respect the Preservation Specialists, LLC team?
Will the benefits they provide exceed their cost?
Do I understand their retirement philosophy, and does it align with mine?
Do I agree with their recommendations?
Am I ready to hire a trusted advisory team? Step 6 - Third Meeting / Onboarding
If you decide to become a client, this meeting is when we answer any questions you have and start filling out required paperwork. Typically, no final planning decisions are being made during this meeting. We want to focus on agreeing on priorities and next steps.
We would love to work with you if we are a good fit. However, if you decide it doesn't make sense, we will wish you nothing but the best.
We Offer services in these three areas:
Grow

Prepare for retirement by putting your hard-earned assets to work.

How?

Retirement Income Strategies
Wealth Management
Annuities
Investments
IRA/401(k) Rollovers

Preserve

Protect the assets that can help you live the retirement you've always imagined.

How?

Asset Protection Strategies
Life Insurance
Tax-Efficient Strategies
Long-Term Care Strategies

Give

Provide for the people and causes you care about the most.

How?

IRA Legacy Planning
We can also refer you to professionals who provide the following services:
Trusts
Probate
Charitable Giving
Estate Planning
Tax Planning
Ready To Put Your Retirement Concerns to Bed?
If you like what you have learned, take a look at our team to decide if our experience and credentials meet your planning needs.