Financial Impact of Coronavirus
---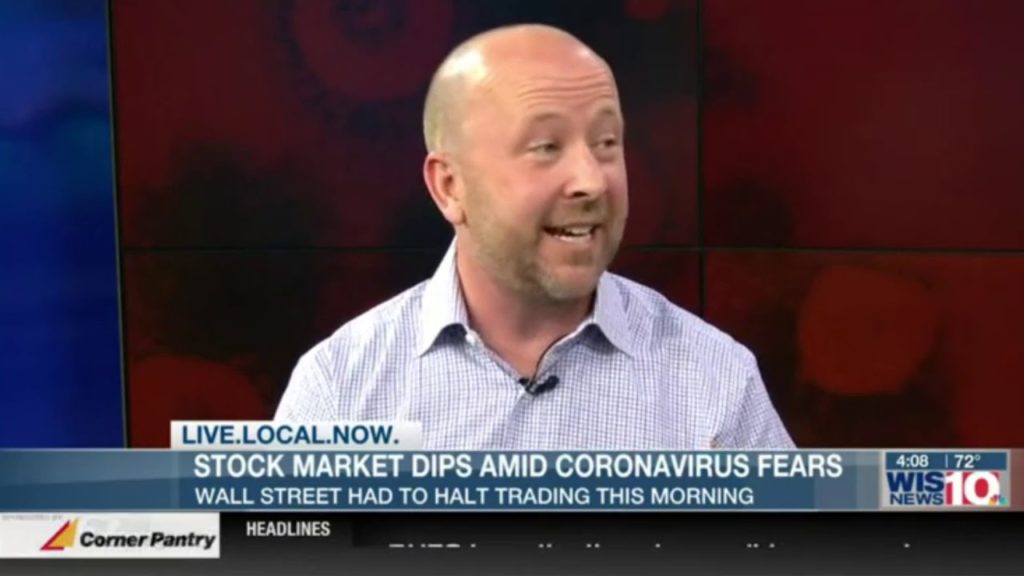 The coronavirus crisis is creating so many challenges and uncertainty which gives us a lot of worries when it comes to our personal finances -with this, it is essential to learn the Financial Impact of Coronavirus
Our very own founder, Pat Strubbe, discusses the financial impact of coronavirus, what it means, and how you can save your money during the crisis in an interview at WIS TV 10.
Pat is a recurring guest on the WIS-TV (NBC) news with anchor Dawndy Mercer Plank. He was the financial columnist for the Lexington Chronicle for many years and has been featured in USA Today, Columbia Business Monthly, Investor's Business Daily and other national publications, as well as on numerous radio shows around the country for his knowledge in the field of financial planning. Pat is a Chartered Financial Consultant (ChFC®), Chartered Life Underwriter (CLU®) and Registered Financial Consultant (RFC®).
You can listen to Pat host the radio show "Save Your Retirement®" on WVOC-AM. He is also the author of the book "Save Your Retirement from Mass Destruction by the 7 Retirement Villains!"
Meet the professionals who have vast experience in South Carolina retirement system, the practice llc, retirement planning, tax-efficient strategies, etc.

Ready to Take The Next Step?
For more information about any of the products and services listed here, schedule a meeting today or register to attend a seminar.