From the Founder – Worries About Money
---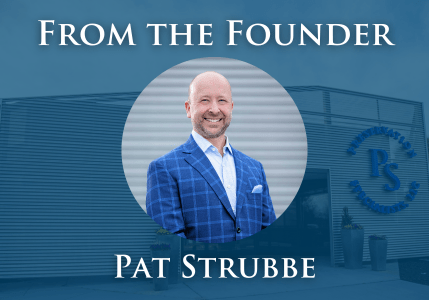 I was talking to a long-time client the other day. Much of the discussion was him sharing his concerns with me and asking for my feedback.
Some of his concerns were personal, such as how inflation was affecting his and his wife's lifestyle and spending choices, which led to a discussion of his fears of what would happen to them if inflation continued at a high rate.
Some of his concerns were related to specific investments or brokerage companies they worked with, such as the TD Ameritrade and Schwab merge that is happening any day now. They had also received a notice of a security breach with one of the companies they work with, potentially allowing some of their personal information onto the 'dark web.'
Some of his concerns were about the much bigger picture: things like general worries about the stock market and the economy. He also sprinkled in some concerns about the stability of the U.S. dollar, and if all physical money were replaced by digital currency, the government could more easily control and manipulate it.
As the conversation continued along, I had a sudden realization of just how many concerns this person was bringing to me. It reminded me that the first tagline I created for our company many years ago was that our goal would be to help our clients have a 'Worry-Free Retirement.' It occurred to me that this client's retirement was currently far from worry-free!
I don't know why this conversation affected me differently than all the others I have with our clients each day, but it did. It sunk in how many things there are that we can worry about.
The reality is that investing can be very scary. Trying to ensure you never run out of money in retirement can be very scary. The economy can be scary. The stock market can be scary. Inflation can be scary.
I know, and you know that I could probably drag that list on for hours. So I'll stop there.
There is a fund that many of our clients have that has announced that it will be shutting down, selling its investments, and returning the proceeds to investors. A long-time client asked me how long that would take and how much money they would get back.
I responded that it was unfortunately impossible to know either answer at this time but that we would be monitoring the situation as best as we could, we would be providing him with updates as frequently as possible, and we would be helping him to have an action plan with the next steps.
I didn't hear from him for a while, and then he sent me a message. He apologized for asking the questions because he knew deep down there was no way I could know the answers!
I told him there was no need to apologize because that was part of why we are here. Yes, at the start of our relationship with you, we create and help you implement a retirement plan. But our relationship is so much more.
Part of our relationship is to help you with your worries. That doesn't mean that we necessarily know what will happen; because there are things in life that are unknown. But we're here to help guide you during those times of unknowns.
We may not know what will happen in the economy or the stock market. We don't know the exact rate of return your investments will earn for the rest of your life, and we don't know the exact rate of inflation during that time. But we can help build a plan to prepare for the unknowns and reassess and adapt your plan when needed.
And by going through this process, we can help you ensure you never run out of money and that your loved ones are taken care of; and maybe most importantly, we can help you remember that is what matters most of all.
Whenever you need some reassurance, let your advisor know. That's what we're here for.
---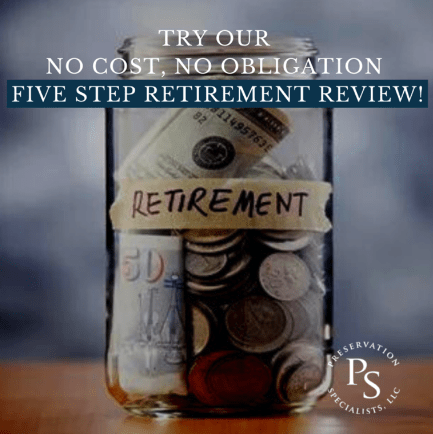 Learn more about your current financial status and how you can achieve your retirement goals with our 'No Obligation, No Cost' Five Step Retirement Review.
Our financial planners have wide knowledge in South Carolina Retirement System as well as experience in retirement planning. sc tax rebate, etc. Contact us today!
---
Securities offered through Arkadios Capital, Member FINRA/SIPC. Advisory services offered through Arkadios Wealth. Preservation Specialists and Arkadios are not affiliated through any ownership
Ready to Take The Next Step?
For more information about any of the products and services listed here, schedule a meeting today or register to attend a seminar.