Getting a Fix on Health Care
---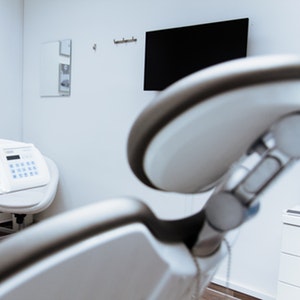 Retirement Planning |If you've been lucky enough to receive employer-subsidized health insurance throughout your career, retirement may be a bit of an eye-opener. Many retirees expect Medicare to cover all their health care expenses, but it doesn't. You'll pay a premium for comparable coverage, plus you may have to contribute to deductibles and copays throughout the year. Find out more information about getting a fix on health care below…
For the average 65-year-old male retiree, the combination of Medicare premiums and out-of-pocket costs totals about $4,500 annually. Retirees also can expect extra expenses resulting from dental services (not covered by original Medicare), outpatient surgery, prescription drugs and home health care in the latter stages of retirement.
You must factor these types of expenses into your retirement plan. If you'd like to explore different avenues for earmarking retirement funds for health care, please give us a call.
Health care was a big issue in the midterm election and, in the wake of little government intervention in the interim, it is likely to be a key topic in the 2020 presidential election. Interestingly, the bar has still moved in the wake of inaction.
For example, during the 2016 campaign season, candidates jostled between "fixing" and eliminating the so-called "Obamacare" legislation. In the 2018 midterms, sentiment shifted when voters realized that, with no adequate replacement solution proposed, they did not want to lose the protections of the Affordable Care Act. Now, as another campaign season approaches, there are calls for serious consideration of a universal government program, dubbed "Medicare For All."
My, how things can change in the course of four years. According to the Centers for Medicare & Medicaid Services (CMS), national health spending is projected to grow at an average rate of 5.5% per year through 2027.
The reality of the situation has set in, and not just for people who buy their health care insurance on the exchanges. Monthly premiums, annual deductibles and co-insurance have increased for workers who receive employer-based insurance plans as well. Large U.S. employers expect their costs to provide worker health care plans will increase by 5% to 6% in 2020. While larger employers may be able to absorb those costs, small- and medium-sized businesses are more likely to pass on those increases to their employees.
In 2020, employer plans will feature individual deductibles of at least $1,400 and family deductibles of at least $2,800, with a maximum out-of-pocket expense of $6,900 ($13,800 for a family) per year. For some people, that's more than they pay out for a mortgage.
It's safe to assume that health care plans will be carefully scrutinized in the coming year.
If you want to know more about South Carolina retirement system, retirement planning, SC tax rebate, the practice llc, etc. Feel free to contact us!

Ready to Take The Next Step?
For more information about any of the products and services listed here, schedule a meeting today or register to attend a seminar.