An Ounce of Prevention Is Worth a Pound of Cure
---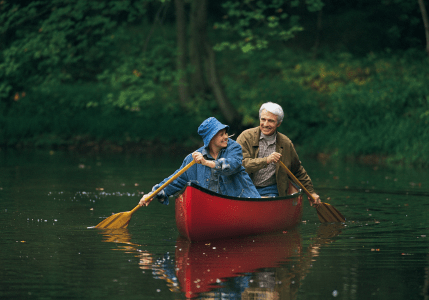 How often do you see your doctor when you're not ill? For most people, the answer is never. As a result, many don't realize they have a problem until it's too late, often with devastating consequences for their health and finances.
It's no secret that the United States has one of the highest health care costs in the world, spending $4.3 trillion (approximately $12,900 per person) in 2021 alone — almost double what individuals in other wealthy countries spend.1 For those in retirement, this can significantly impact your income. In fact, health care continues to be one of — if not the — most significant expense in retirement.
Recent studies estimate that the average retired couple aged 65 in 2022 can expect to spend around $315,000 on health care expenses. How did it get to be so much? For starters, the average premium for Medicare Part B in 2022 was $170 per month. The average cost for a semi-private room in a long- term care facility was $7,908 per month, with a private room averaging $9,034 per month.2 Factor in all the medical-related costs Medicare doesn't cover while prices continue to rise, and it's easy to see how quickly the numbers add up.
Researchers noted, "With out-of-pocket health expenditures eating away at retirement income and Part B premiums on the rise, it is understandable why many retirees likely feel that making ends meet is difficult."3
On the other hand, taking a proactive approach to health care can save you a lot of heartaches — figuratively and literally — down the line. Consider diabetes, the most expensive chronic condition in the United States, affecting more than 37 million people of all ages. For those aged 65 and older suffering from Type 2 diabetes, the cost of treatment is approximately $5,876 per person each year.4
Preventative measures, such as maintaining a healthy diet, getting regular exercise and annual health screenings, are a lot less costly by comparison. While some risk factors, such as family history, can't be changed, the risk for Type 2 diabetes can be reduced by more than 50% when preventative measures are taken.5
Taking the necessary steps to detect and prevent disease before it becomes a serious problem can help significantly decrease the overall cost of disease management for individuals and society, including reducing the strain placed on our already overburdened health care system. Preventative measures can lead to fewer emergency room visits, lower costs for health care and insurance premiums and higher quality of life for everyone.
When it comes to your health, prevention is better than cure, no matter how you measure it. There's simply no making up for the time and health lost to illness, time that is infinitely better spent pursuing the things you enjoy with the people you love.6
Sources:
1 Peter G. Peterson Foundation. Jan. 30, 2023. "Why Are Americans Paying More For Healthcare?" https://www.pgpf.org/blog/2023/01/why-are-americans- paying-more-for-healthcare. Accessed Feb. 17, 2023.
2,3 Trina Paul. CNBC. Oct. 3, 2022. "Medical costs can eat up a sizeable portion of your retirement savings – here's how much you should expect to spend." https://www. cnbc.com/select/how-much-expect-to-spend-on-medical-expenses-in-retirement/. Accessed March 8, 2023.
4,5 Centers for Disease Control and Prevention. Dec. 21, 2022. "Power of Prevention: Health and Economic Benefits of Diabetes Interventions." https://www.cdc.gov/ chronicdisease/programs-impact/pop/diabetes.htm. Accessed Feb. 17, 2023.
6 Rocky Vista Health Center. July 28, 2022. "Top Benefits and Tips for Preventative Healthcare." https://www.rockyvistahc.com/top-benefits-and-tips-for-preventive- healthcare. Accessed Feb. 17, 2023.
Ready to Take The Next Step?
For more information about any of the products and services listed here, schedule a meeting today or register to attend a seminar.