Plan A Trip Like A Professional
---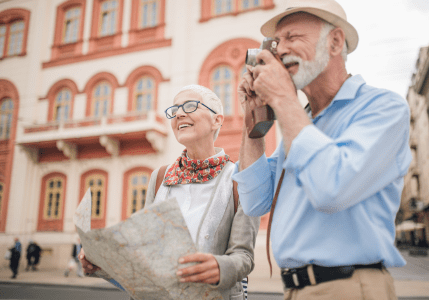 Warmer weather means colder drinks, long nights with friends and family, and traveling. Traveling is not only good for the soul but also for your health. A trip can relieve stress, lead to creativity and inspiration, and boost overall happiness. With summer just around the corner, it may be time to start planning the trip you have waited so long for. Worry less about planning the perfect trip and get ready to have the perfect trip with these tips.
FIND WHAT YOU'RE INTERESTED IN
Before worrying about how much to budget for your trip, spend some time looking at your options. Do you want the beach or the mountains? Will you bring your friends or fly solo? Start to map out your options and weigh the benefits and costs of them. Start to research destinations to go to. Remember to pick your favorites because you do not want your itinerary to be packed in a way that you cannot enjoy your vacation.
BOOK EARLY
The worst thing that can happen is finding your dream trip and putting off booking your rooms and flights only to come back and see that they do not have open rooms or seats. There are many places that offer a deposit to hold the room, then require you to pay in full before the trip starts. If your funds are insufficient before your trip starts, put down the deposit and secure your rooms, then pay the balance before you go on the trip.
REMEMBER TO HAVE FUN
Planning and booking a trip can be stressful, but keep in mind why you're going. Whether you have wanted to travel for a while or if you've had the perfect trip on your mind, remember to have fun. Don't let the stress of planning ruin what will be a great vacation.
Ready to Take The Next Step?
For more information about any of the products and services listed here, schedule a meeting today or register to attend a seminar.