Credit Cards: News, Trends and Tips
---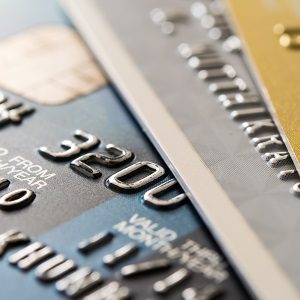 Financial Planning | Sometimes it feels as though we don't learn from our past financial mistakes. Back in 2008, as a contributor to the recession, consumer debt reached a record high of $12.68 trillion. As of the end of the second quarter in 2019, Americans surpassed that number by $1.2 trillion; we now stand at $13.86 trillion in total household debt. Here are important Credit Cards: News, Trends and Tips
A significant part of that debt comes from credit cards, which reached $1.08 trillion this year. Perhaps that's not surprising, given that:
More than 189 million Americans have credit cards.
The average credit card holder has at least four cards.
The average credit card debt per household is $8,398.
Here's the thing. While debt, when used correctly, can allow us to buy homes and pay for other big-ticket items, it's important to not get over one's head. If you're concerned about whether you can cover your expenses in retirement, give us a call. We can look at your household budget and help you create a retirement income strategy that's right for you.
One of the disquieting factors about credit cards is their relationship with interest rates. Despite a decline of 50 basis points in the U.S. 10-year note yield since last summer, the average interest rate on credit cards is still near record levels. This suggests credit card companies are not adjusting rates in relation to the target federal funds rate dictated by the Federal Reserve. Issuers appear more focused on using rewards points and other value-added benefits to appeal to customers than on lowering interest rates.
Given that high interest rates are a key reason consumers get in debt trouble, here are few tips to keep in mind:
Introductory rates are designed to attract new credit card customers but they usually don't last. Check the current annual percentage rate for a card before applying or making higher-priced purchases than you can pay off by the end of the introductory rate period.
If you open a card for its rewards (hotel and travel points, etc.), be sure to pay off your purchases each month; otherwise, the interest you accrue could outweigh any rewards you receive.
It's important to note that there may be annual fees associated with a credit card. Be sure to review the terms before signing up. | Credit Cards: News, Trends and Tips
If you want to know more about South Carolina retirement system, retirement planning, SC tax rebate, the practice llc, etc. Feel free to contact us!

Ready to Take The Next Step?
For more information about any of the products and services listed here, schedule a meeting today or register to attend a seminar.