The Future of Manufacturing
---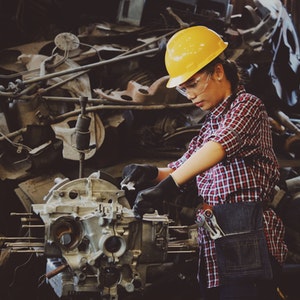 A concerted effort to draw American manufacturing operations back to the U.S. over the past three years has done little to move the needle. In fact, a recent report from the Department of Commerce reveals that the manufacturing sector is at its lowest representation of the national economy in 72 years — a mere 11% of gross domestic product (GDP). That puts it below real estate (13.4%) and professional and business services (12.8%). Read further to know more information about The Future of Manufacturing
Furthermore, the factories that operate here on home soil have another major problem: an aging workforce. According to the National Association of Manufacturers, about one in five factory workers are age 55 or older, which means that by 2035, there could be as many as 2.4 million unfilled jobs in U.S. manufacturing.
While the manufacturing sector has struggled in recent years, today's low interest rates offer the opportunity for expansion and investment in domestic operations. In fact, merger and acquisition (M&A) activity has soared in recent years. In the wake of uncertain trade agreements, companies have been merging and buying out smaller competitors as a counter strategy to building new factories.
This new infusion of M&A activity, coupled with innovation and new technology, positions the sector for growth in the future. While the industry has produced mixed results, it's important for manufacturing investors to remain diversified to help manage risk while participating in the future growth opportunities of this industry.
Remember that when industries experience tough times, resilient companies often reinvent themselves and emerge through innovation. The manufacturing industry is poised for such a transformation. The next wave of factory innovation is being called the Fourth Industrial Revolution, as companies seek to revive manufacturing productivity through automation and robotics.
However, rather than make human factory workers obsolete, automation is expected to make the profession more highly skilled and engaged in decision-making processes. New digital technology is expected to take over jobs that involve repetitive tasks, leaving human jobs of the future to manage cognitive, non-repetitive tasks.
Another innovation called augmented reality (AR) enables the overlay of images and words on a physical piece of equipment. This works much like virtual reality; you look at a machine through an augmented reality device, which provides things like current output statistics, temperature and repair instructions within view. This enables quicker repairs and even training for new or inexperienced personnel — providing instant and automatic expertise on the manufacturing floor | The Future of Manufacturing
If you want to know more about South Carolina retirement system, retirement planning, SC tax rebate, the practice llc, etc. Feel free to contact us!

Ready to Take The Next Step?
For more information about any of the products and services listed here, schedule a meeting today or register to attend a seminar.