The State of the Sharing Economy
---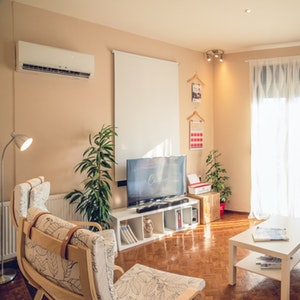 Financial Planning | The financial hardships of the Great Recession forced many people to start thinking outside the box. The "sharing economy" gained popularity in the late 2000s because it provided more affordable means to travel, maintain homes and access piecemeal work for small businesses. Read further to know more about The State of the Sharing Economy
This was the beginning of Airbnb, Uber and other community-based platforms that enable peers to share access to goods and services.The concept is basically an economic personification of "reduce, reuse and recycle," as people can make money by renting out their underused assets, such as parked cars and spare bedrooms.
The sharing platform offers positives to retirees on both sides of the coin. Those living on a fixed income can reduce expenses by vacationing in a low-cost Airbnb or eliminate the cost of car ownership by using rideshare services. On the other hand, renting out a spare room or becoming a rideshare driver can provide both a steady stream of supplementary income as well as a few hours of human contact and entertainment.
If you'd like to explore ways to create an income stream in retirement or consider areas where you may be able to cut back expenses, come see us. We'd be happy to discuss your financial options based on your unique situation.
Today, approximately 111 million consumers utilize the sharing economy in one form or another to earn money, save money, enjoy convenience and/or simplify their lives. However, like all new business concepts, the sharing economy has experienced a variety of challenges as it has matured in its business life cycle.
One of those challenges revolves around the idea of sharing your assets with strangers. The sharing economy is built on trust, and the success of profitable entrepreneurs lies with earning a trustworthy reputation.
There are occasional reports of fraudulent listings posted on online platforms, improper privacy abuses and visitors defacing private homes. While most of the sharing economy is relatively unregulated, some industry leaders have taken steps to institute verification credentials, review processes and guarantees.
It will be interesting to watch how young adults adapt to the sharing economy, perhaps participating enough to never even need a full-time "real job." The generation of consumers who grew up with this economic platform may never understand the value of owning a car or buying a second home. This approach offers fewer opportunities to build equity but also fewer ways to amass substantial debt.
The sharing economy also provides other cultural, non-monetary benefits, such as social capital. This is the advantage of networking with a variety of different people. Over time, a Lyft driver learns transportation routes throughout their community, all while overhearing or engaging in conversations about local businesses, restaurants and people. It's easy to see how the driver could become a de facto cultural ambassador and tour guide for the area. Case studies have shown interactions in the small, intimate space of a vehicle can also lead to new friendships, job leads, service contractors (e.g., handyman) and other favorable outcomes. | The State of the Sharing Economy
If you want to know more about South Carolina retirement system, retirement planning, SC tax rebate, the practice llc, etc. Feel free to contact us!

Ready to Take The Next Step?
For more information about any of the products and services listed here, schedule a meeting today or register to attend a seminar.