Non-Cyclical Stocks and Their Relationship to the Economy
---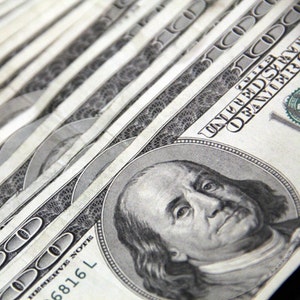 Financial Planning | Three pivotal economic events of 2019 were: (1) the prolonged trade dispute between the U.S. and China; (2) the series of three interest rate cuts by the Federal Reserve; and (3) chatter about a possible 2020 recession. Read further to know more about Non-Cyclical Stocks and Their Relationship to the Economy
It remains to be seen whether a recession is on the way, but if you're concerned about market volatility, schedule time to review your portfolio with one of our financial advisors to discuss methods to potentially add more defense and security to your personalized financial strategy,
As far as more general means of adopting a more defensive portfolio posture, consider these guidelines:
Seek out companies that are efficient, meaning they have a relatively high and consistent return on equity.
Focus on businesses you understand; the start of a new recession is no time to be speculative.
Check out a company's historic average return on equity over at least a 10-year period.
Consider a company's value. Certain stocks, categorized as "non-cyclical," are largely unaffected by drops in the stock market because they hold value even in times of economic decline.
Companies that produce non-essential products, also commonly known as consumer discretionary goods and services, are a good example of cyclical stocks. Auto manufacturers are considered cyclical because car sales tend to rise when consumers are gainfully employed and the economy is growing.
But no matter how far the economy may decline, there's never a complete standstill. People will always buy necessities like toothpaste and toilet paper. The companies that make these evergreen products are considered consumer staples and are an example of non-cyclical stocks. Food and beverage, tobacco, household and personal product industries all fall under this category.Another non-cyclical sector is utilities. Utility companies are widely recognized for having a stable business model and, as a result, tend to pay out higher dividends.
Value stocks are back in vogue. For years they have been eclipsed by growth stocks, but with market volatility possibly on the horizon, it may be good for investors to consider securities the market may have overlooked. Value stocks are those whose prices rather underestimate the true health and potential of the company. They tend to be cheaper than their competitors and may have a price-to-earnings ratio lower than the broader market.
After a decade of underperformance, Bank of America market analysts say value stocks, as a category, have never been this affordable. They point out that the last time their prices dropped this low was back in 2003 and 2008. In both time periods, value stocks went on to outperform momentum stocks by 22 and 69 percentage points, respectively, over the following year | Non-Cyclical Stocks and Their Relationship to the Economy

Ready to Take The Next Step?
For more information about any of the products and services listed here, schedule a meeting today or register to attend a seminar.