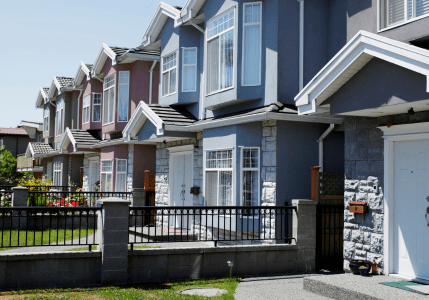 If you've tuned into HGTV or any home renovation show in the past few years, you've likely noticed a new trend — the tiny house. These architectural wonders take the concept of less is more to a whole new level as they somehow combine minimalist living elements of luxury — all for a significantly reduced price tag. As your needs and circumstances change, you may consider downsizing your home. However, you don't need to go full tiny house to reap the benefits of a smaller home. Here are some financial advantages of downsizing:
Less House Is More Money in Your Pocket
One of the most obvious benefits of downsizing to a smaller home is that you're likely to have a smaller mortgage payment and, therefore, more money left over every month.1 This excess cash can be allocated to other needs, like paying down debt, replenishing (or starting) an emergency fund or even for something fun like traveling or just a nice dinner out now and then.
Going Green
Looking to do your part for the environment that doesn't involve going off grid or investing in an expensive electric car? Downsize your utility bills when you downsize your house. You'll spend less every month to heat or cool a smaller home, reducing the amount of energy expended, which is better for the environment.2
If you're really wanting to reduce your carbon footprint — and save even more — consider investing some of the money saved from lower utility bills into other energy-efficient appliances such as your refrigerator, dishwasher, or washer and dryers, which consume less electricity than standard models.
When Less Is Less (and Still Good)
When you have more space, you inevitably end up feeling as if you need to fill as much of it as possible. By switching to a smaller home, you're more likely to stop wasting money on furniture, electronics, appliances and home goods that don't actually serve a function — they're just there to take up space.3
Having less space practically forces you to prioritize what is truly important and worth bringing into your home.
Statement Pieces
Having less room doesn't mean you can't still make your home a warm, inviting space for yourself, friends and loved ones — you just have to get a little more creative about it. Spending a little more for a few key pieces, like a dynamic-colored couch that draws attention to your décor, will also help everyone forget the size of the room. Truly inspired and enduring designs focus on functionally using a given space while still being inspired to enjoy said space.4
You can save a little more money by hitting antique or secondhand shops. You never know what gems are waiting to be discovered, and you can usually score them for much cheaper than you would find elsewhere. Just as more isn't always better, neither is bigger. If you need help making the most of your small space, websites like Pinterest and Etsy are your new best friend!
Don't Stress About It
The demands of a larger home can be overwhelming, while a smaller house can mean less responsibility in terms of cleaning, maintenance, furnishing and outdoor upkeep, not to mention the cost associated with all of these things. And in case you weren't aware, stress is significantly detrimental to your overall health and well-being. Every chance to minimize stress-related illness is one you should consider.
1,2 Elizabeth Weintraub. The Balance. March 10, 2022. "Home Downsizing Pros and Cons." https://www.thebalancemoney.com/home-downsizing-1798313. Accessed Dec. 7, 2022.
3,4 MyMove. March 18, 2022. "Top 10 Benefits of Downsizing into a Smaller Home." https://www.mymove.com/moving/planning/benefits-of-downsizing-into-a-smaller- home/. Accessed Dec. 7, 2022.
---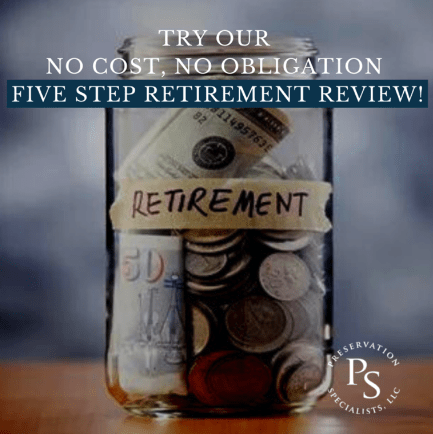 Learn more about your current financial status and how you can achieve your retirement goals with our 'No Obligation, No Cost' Five Step Retirement Review.
Our financial planners have wide knowledge in South Carolina Retirement System as well as experience in retirement planning. sc tax rebate, etc. Contact us today!
---
Securities offered through Arkadios Capital, Member FINRA/SIPC. Advisory services offered through Arkadios Wealth. Preservation Specialists and Arkadios are not affiliated through any ownership
Ready to Take The Next Step?
For more information about any of the products and services listed here, schedule a meeting today or register to attend a seminar.