From the Founder – What's Next for Interest Rates?
---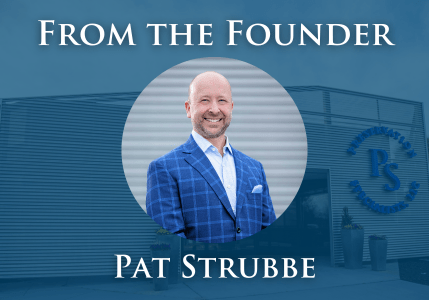 Do you follow the financial news much? If you've read my articles for very long, you likely remember how I feel about the media. It is sadly no longer about providing us with the actual news. It is purely about eyeballs. How can they get as many clicks as possible?
If you did nothing more each morning than search for the financial news headlines of the day, you would likely get a chuckle. The first thing you would notice is that there are 'experts' touting the exact opposite predictions every day. One will profess that the stock market is about to soar. The other will promise that the market is on the edge of collapsing.
Of course, the truth is that neither could possibly know the future!
The second thing that you would likely observe is that the financial news will frequently shift from one 'topic of the day' to another. For example, just this calendar year, most of the news was initially about inflation. That quickly shifted to Silicon Valley Bank and the various bank problems we've recently seen.
But the newest topic of the day has to be interest rates. On May 3rd, the Fed raised rates by 0.25%. I read something recently that I had not seen before and find quite remarkable:
Did you know that the Federal Reserve is 110 years old, and the past 14 months represents the sharpest, fastest interest rate spike in its entire history?
It's true: on St Patricks Day last year, the Fed initiated its first rate increase from a range of 0% to 0.25%. The most recent increase has moved the rate range from 5% to 5.25%.
I bet that if you would have asked 100 'experts' on that date if such an increase would occur, every one of them would have said it wasn't possible; and that would have been a reasonable answer because it had never happened before!
These unexpected rate increases have caused any number of issues, such as big losses in many stock and bond portfolios. Many would say that it was these interest rate increases that caused the bulk of the current banking challenges.
This undermines a point that we can never forget: the future is impossible to predict; and because of that, the perfect investment is impossible to find. That, of course, is why we diversify. We divvy up your money into many places; and we do that in an effort to help you accomplish your financial goals. That is our job. While we would love to predict everything perfectly for you, we know we can't. So we spread all of those eggs into different baskets for you.
So now, let's go back to our original topic: interest rates. I've already told you that no one can predict the future; but we can guess, right? Most experts believe that the Fed is done raising interest rates. Some believe rates will even start to drop later this year.
Will those predictions be true? Only time will tell.
What I do know is that our advisor team will be watching and reviewing everything in an effort to make sure that your allocation is right where it should be; and in the end, we believe that is what matters the most.
---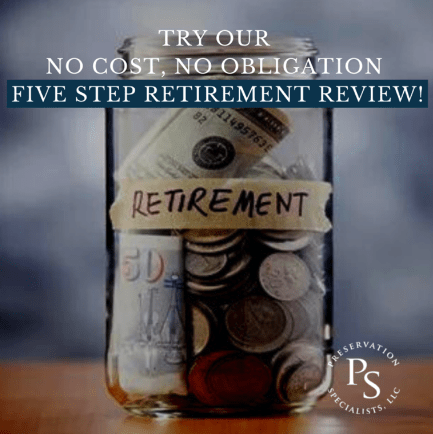 Learn more about your current financial status and how you can achieve your retirement goals with our 'No Obligation, No Cost' Five Step Retirement Review.
Our financial planners have wide knowledge in South Carolina Retirement System as well as experience in retirement planning. sc tax rebate, etc. Contact us today!
---
Securities offered through Arkadios Capital, Member FINRA/SIPC. Advisory services offered through Arkadios Wealth. Preservation Specialists and Arkadios are not affiliated through any ownership
Ready to Take The Next Step?
For more information about any of the products and services listed here, schedule a meeting today or register to attend a seminar.