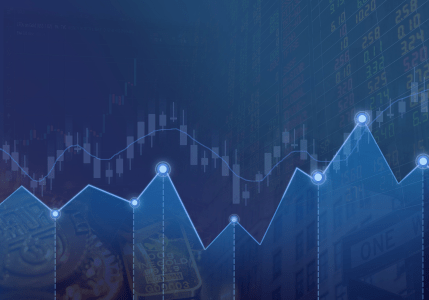 Equity markets have seemed nervous up until the past few trading days. But as the possibility of a debt deal appeared, markets began to push back to highs we saw in March. Now that the Federal Reserve appears to be finished raising interest rates, that source of worry seems to have subsided. And believe it or not, the markets think we may be in store for rate cuts before the end of this year.
After breaking the housing market and nearly breaking the banking sector, it appears the Fed has been frightened to the point where its desire to slow employment (and, therefore, the economy) may have gone just out of reach. The consumer price index (CPI) has declined from over 9% last June to 4.9% in April, and regular gas is hovering around $3.60/gallon nationally. This isn't where the Fed would like to see inflation, but if the Fed continues to hike rates it would appear to be just plain mean and piling on to an economy with an already faint pulse. Jobs and consumer spending appear to have helped keep this economy limping along, but with rates much higher than a year ago and consumer debt piling up, an effort to crush job growth would have significant ripple effects on an already weakened economy and quickly spiral into a painful recession.
As we hopefully near a debt ceiling deal and put that conversation behind us, the markets will likely focus once more on the Fed and what it will (or will not) do in June and the rest of the year. It will be hard for the Fed to justify additional rate increases in the face of current economic weakness and remain "higher for longer" by resisting the pressure to lower rates and try to improve the economy ahead of an election year. Just like it takes time for rate increases to work, it also takes time for rate decreases to work their way through the economy. That process might be faster, but in order to make a difference by Election Day, the process needs to start earlier so it can be felt throughout the economy. The pressure on the Fed to lower rates sooner than it would like will be acute — and that could help equity markets later in the year.
Ready to Take The Next Step?
For more information about any of the products and services listed here, schedule a meeting today or register to attend a seminar.